Bacon-Wrapped Asparagus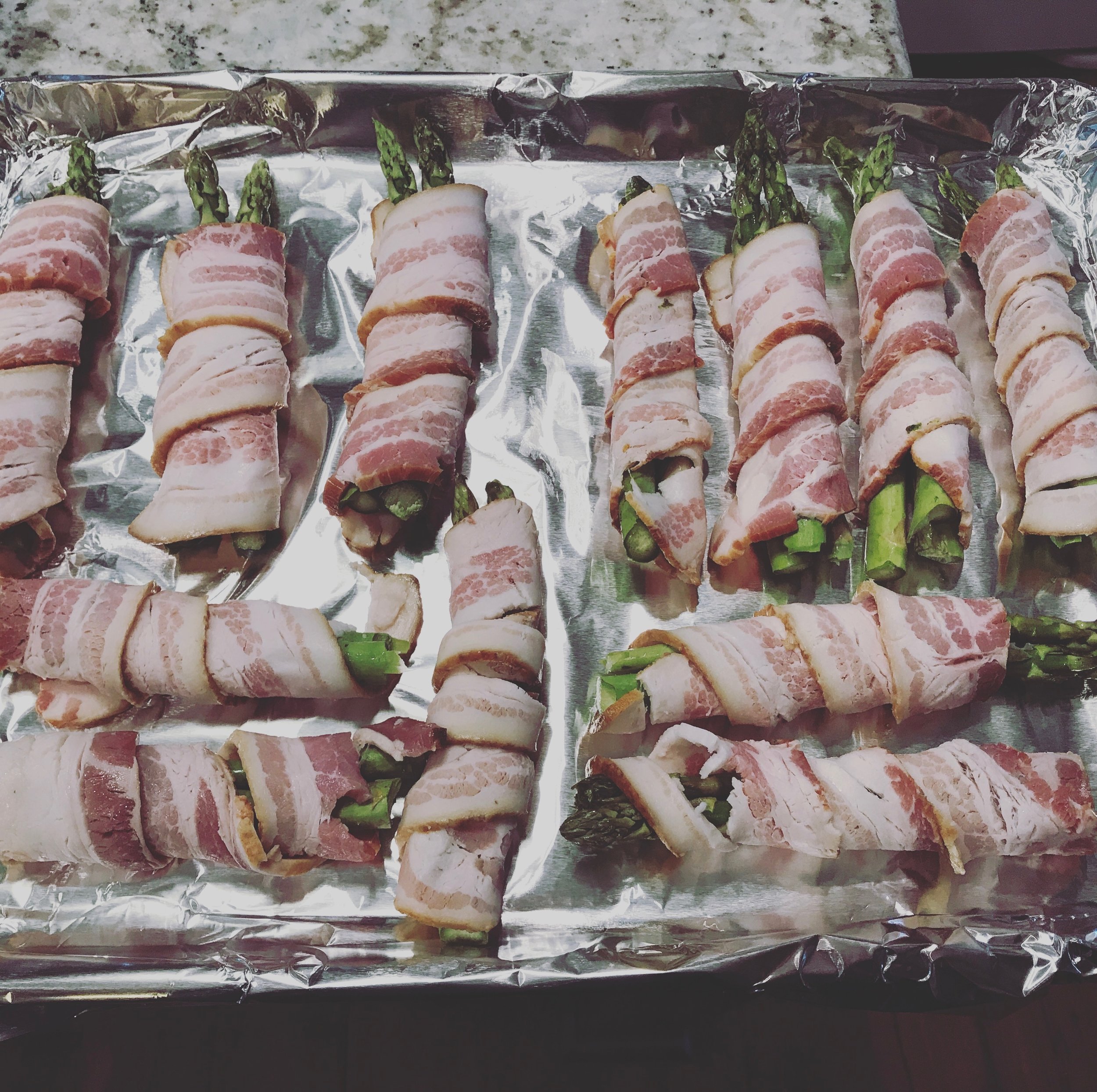 I feel obligated to post about bacon, since bacon is basically my life these days. One great benefit (there are many) of following a ketogenic way of life is that you get to eat a lot of bacon. So here's to "bacon with every meal!" I love to take one of these little wraps and crisp it up in my pan while I'm making eggs for breakfast/brunch! It's a great way to get your veggies in with your breakfast.
Recipe:
Asparagus spears, ends chopped off
Uncured bacon
Preheat oven to 400 degrees.
Line a baking sheet with heavy duty aluminum foil (because who wants to clean bacon grease off of a cookie sheet?).
Wrap one full or half slice of bacon (depending on how thick your asparagus stalks are) around 2-3 stalks of asparagus. Place onto lined tray.
Bake for 20 minutes and turn over. Bake for another 10-15 minutes, will depend on the thickness of your bacon and how well done you prefer your bacon cooked.
Allow to cool slightly before serving
I love to reheat and crisp up one of these in my pan before I cook my eggs for breakfast.
This girl...doesn't like asparagus or bacon, but she's cute, so I still eat my meals with her.